Cari Beauchamp is an award winning historian, documentary filmmaker, and author of Without Lying Down: Frances Marion and the Powerful Women of Early Hollywood and My First Time in Hollywood. Read Cari Beauchamp's Full Biography…
Cari Beachamp's latest book My First Time in Hollywood is available on Amazon now.
"What every film fan yearns for––first-hand, eyewitness accounts of a Hollywood none of us can remember and all of us wish we'd known. Completely fascinating."
Kevin Brownlow
Academy Award-winning film preservationist, historian, and author.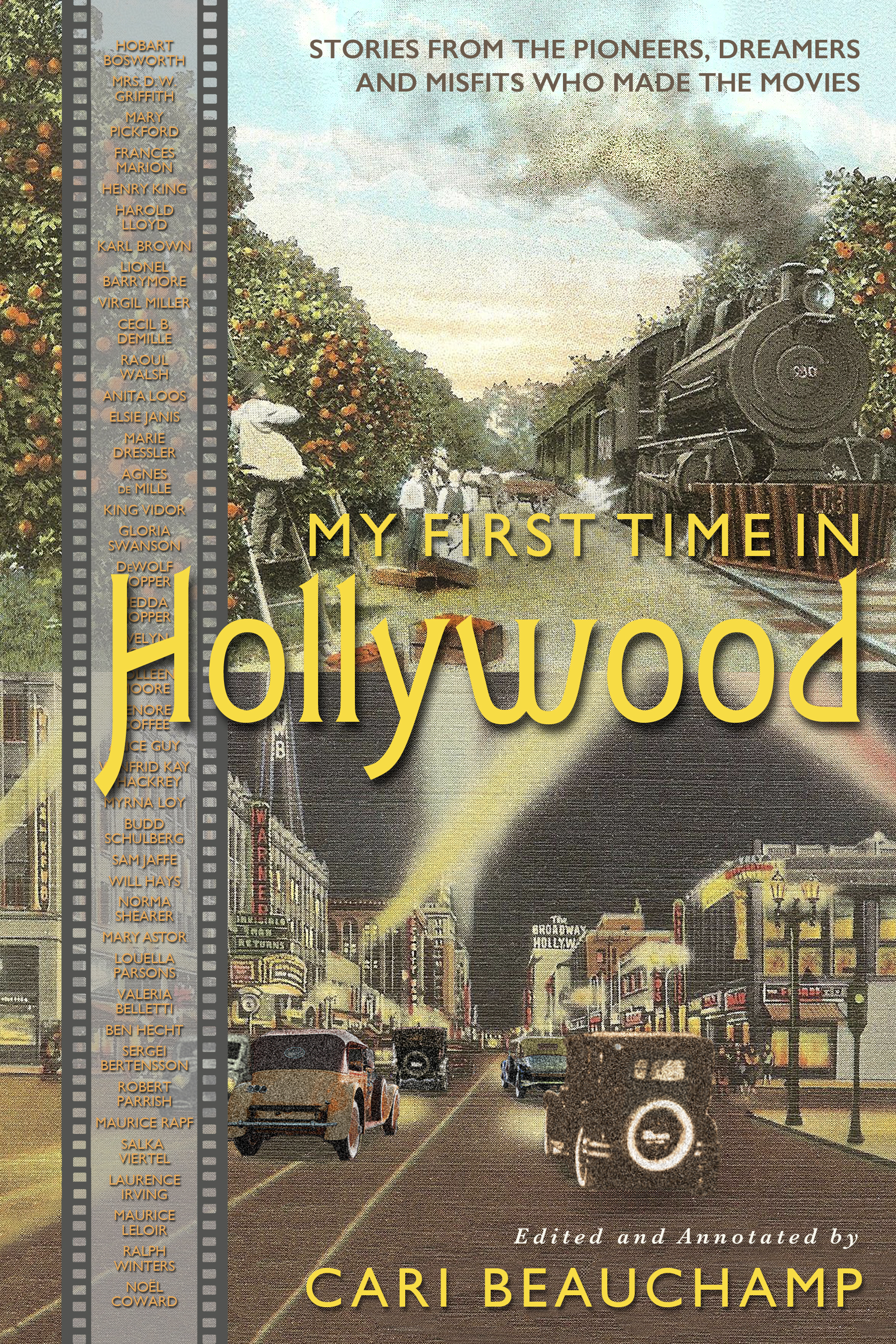 My First Time in Hollywood
My First Time in Hollywood: Stories From the Pioneers, Dreamers and Misfits Who Made the Movies is a collection of eye witness accounts from over 40 future greats of the film business telling of their arrival in Southern California. Actors, directors, set decorators, screenwriters, cinematographers and editors – half of them women – tell of what brought them to Hollywood, how they struggled to find work, their initial impressions and their love for making movies. Drawn from letters, speeches, oral histories, memoirs and autobiographies, each story is unique, but all speak to the universal struggle to discover our place, follow our passions and become members of a community that feed our souls.